Details

Written by

Lisburn Enterprise Organisation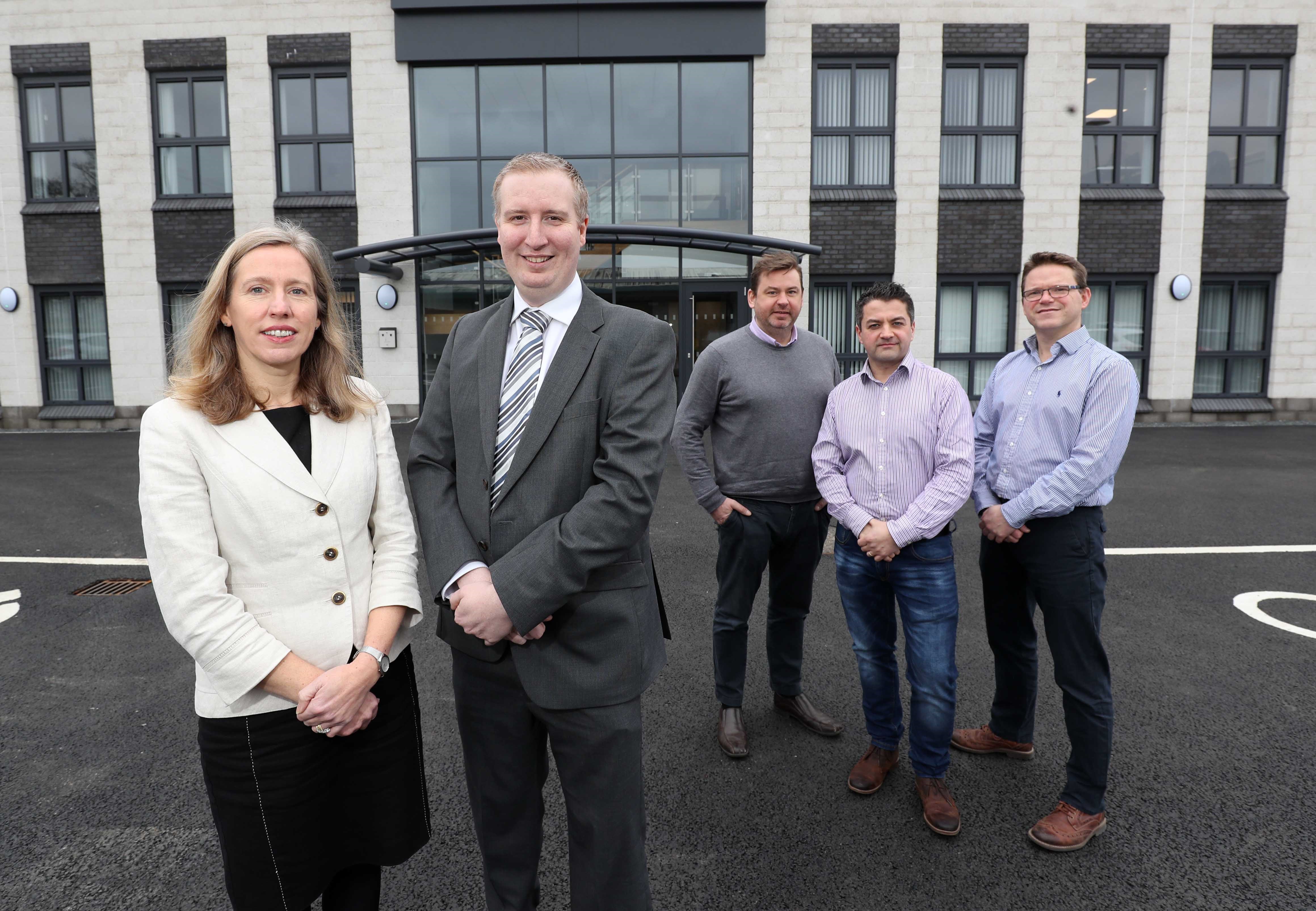 BT urges developers to 'future proof' buildings and plan for ultrafast Fibre to the Premises broadband
February 2018: In a first for Northern Ireland, BT's NI Networks division has installed Fibre to the Premises (FTTP) broadband in a new multiple-occupancy office development in Lisburn, offering up to 24 businesses access to ultrafast internet services via a dedicated fibre connection.
Lisburn Enterprise Organisation (LEO) is a new two-storey, high-spec 'incubator site' for small tech start-ups that require ultrafast internet access, provided by FTTP – an end-to-end fibre optic connection direct from the telephone exchange which can deliver broadband speeds of up to 1Gbps.
The LEO new office development on Enterprise Crescent was completed in December at a cost of £1.8 million. More than half the office space has already been secured by a mix of new and existing businesses, including IT companies and firms working in the creative industries.
Garret Kavanagh, Acting Managing Director of NI Networks said: "This is such a significant milestone in the roll out of fibre technology in Northern Ireland. Whilst it is possible to 'retro-fit' existing buildings, this multiple-occupancy FTTP connection was made easier because the architect contacted our New Sites team at the planning stage.
"We are keen to future proof buildings and improve our digital infrastructure to provide the ultrafast broadband connectivity that today's businesses require. We are encouraging developers and architects to contact our New Sites team at the earliest opportunity."
Aisling Owens, CEO of Lisburn Enterprise Organisation said: "We want to see local businesses succeed and thrive.  Being able to offer our licensees access to the best broadband technology and the speeds they demand is incredibly beneficial. We're grateful to BT's NI Networks division for enabling us to provide such a vital facility for the local business population and we look forward to welcoming many more businesses to avail of our services."
Architect Richard Gilpin from Williams & Shaw Ltd was the Monitoring & Evaluation officer for the project who contacted the NI Networks team at an early planning stage. He said: "The best advice I can offer is to get in early and include the New Sites team at the drawing board phase.
"This allowed us to design and install a dedicated FTTP infrastructure during construction, making the whole process run more smoothly for all parties".
Cirrus IT Systems were one of the first licensees to move in to the new Lisburn offices. Director, Martin McQuillian, said: "We are an IT company and so technology and good connectivity play an incredibly important part in our work.
"Having FTTP offers not only better speeds and options for us, as a business, but also offers a wider range of functionality and features for our clients. Essentially, it enables us to provide clients with a better service and therefore remain competitive in the marketplace
"It was great to be able to move in, contact our communications provider and get the internet service we needed."
For more information, visit www.ournetwork.openreach.co.uk and click 'Registering your site'.
Details

Written by

Lisburn Enterprise Organisation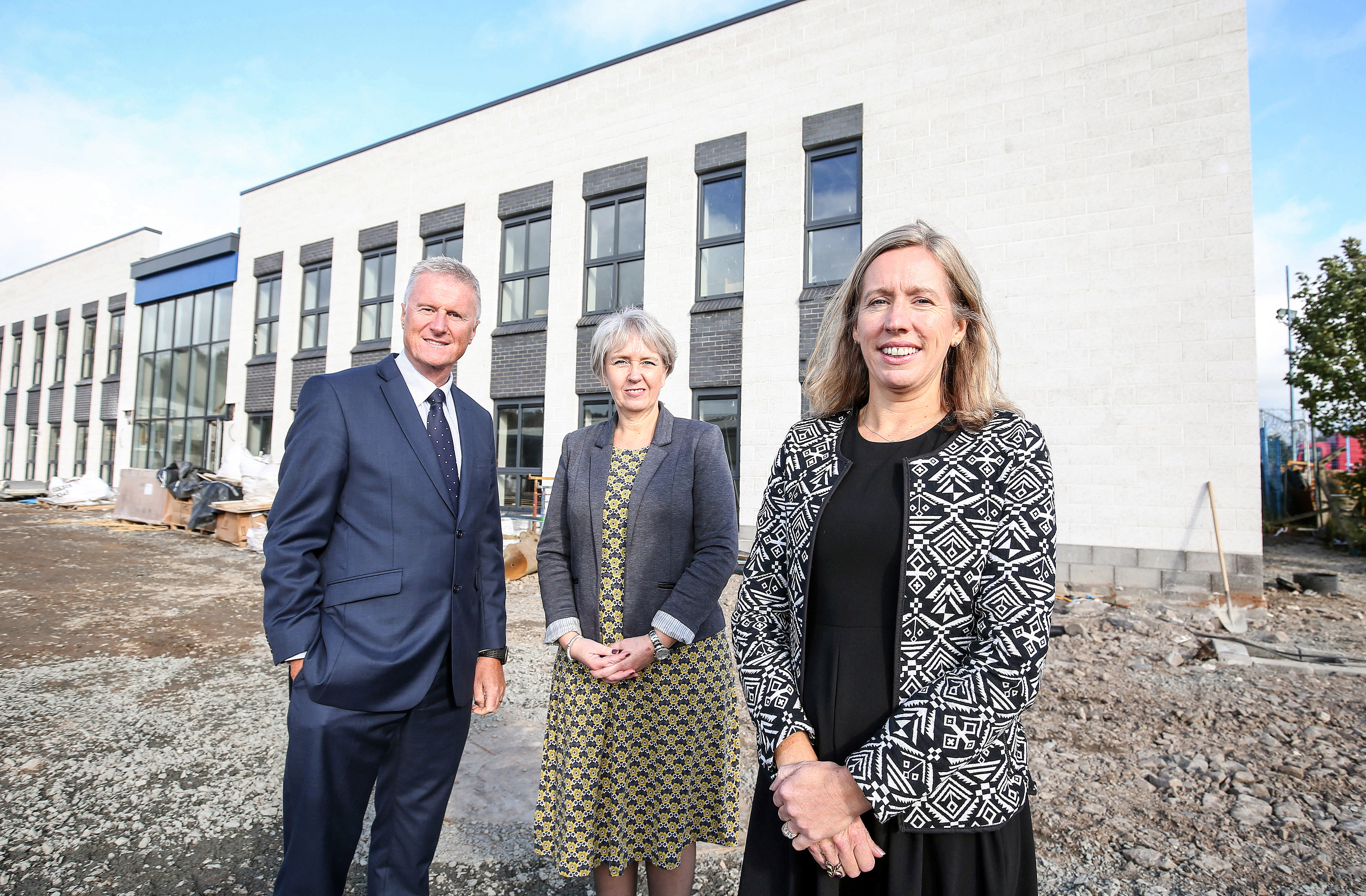 Lisburn Enterprise Organisation is on target to deliver 10,000 sq. ft. of grade A office space which could support up to 70 new jobs. The £1.8m investment is part supported by Danske Bank.
Lisburn Enterprise Organisation (LEO) was established in 1990 to encourage entrepreneurship and to stimulate economic development in the local area. The Park currently has 100 licensees who between them employ more than 400 staff.
A 5,000 sq. ft. light industrial unit is being transformed into the new office space. It will offer a flexible working environment for local businesses with 26 additional offices. The build phase is underway with construction due to be completed mid-December.
Aisling Owens, Chief Executive of Lisburn Enterprise Organisation, said: "Lisburn Enterprise Centre has become a valuable asset to the local community and we've maintained close to 100% occupancy since opening.
"We demolished an old industrial unit and decided the area would benefit from high quality office space. Lisburn lacks new office space and what is available is very dated. There is a demand from local businesses for grade A office space and this new building will help us to continue to support jobs locally and give start-ups an environment to learn and grow."
She added: "The new development is almost 40% pre-let. One thing that is unique about our offices is that they are offered on a monthly basis. Businesses only need to give 30 days' notice and that means they aren't tied into a long term lease. Danske Bank is well known for its support of small businesses and the financial assistance and expertise provided will help ensure we can continue to support local businesses reach their full potential."
Karen Hoey, Senior Corporate Manager at Danske Bank commented: "Lisburn Enterprise Organisation has helped create thousands of jobs since its inception and continues to provide much needed support to local businesses. Danske Bank has had a long term relationship with Lisburn Enterprise Organisation and we are delighted to be involved in this important stage of their development.
"Small businesses account for 95% of the Northern Ireland economy and these Enterprise Centres are a key support network for helping companies grow. This new facility will ensure the Centre is able to provide all the right resources businesses need to be successful."